For the ever young who want to feel good next summer!
Enjoy our rejuvenation programme, complete with the ideal support to emerge healthier from winter:
– Weekly team training sessions: led in a small group by our expert coaches, they will allow you to restore or improve your mobility and flexibility, treat your chronical pains, maintain and develop your tone and muscle mass – in short, to meet summer in great shape!
Time: Every Wednesday 10:00 a. m., from the beginning of March to the end of May.
Duration: 45-min sessions.
The day and time of sessions may be modified if requested by by enough trainees (different time, additional session).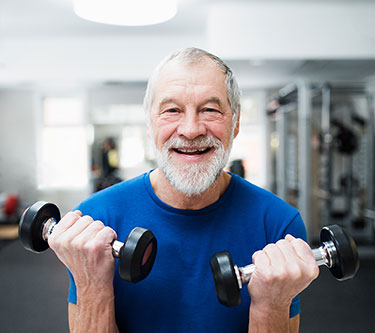 – Three-month free access to a sportsroom worth going out of your way for: in addition to your training sessions, you will enjoy a 7/7 access to one of the finest sportsrooms in the Greater Region : a top-of-the-range equipment, both elegant and complete, an ounobstructed view of a verdurous landscape, a calm and convivial atmosphere, and quality services (water fountain, towels, individual showers…).
Access: 7/7 9 a. m. – 9 p. m.
– Personal support: receive targetted advice on nutrition, physical exercise and well-being.
Pricing: 249€, all-inclusive